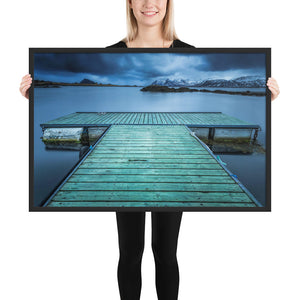 Closing Down Geocoin Sale & Photo Prints Announcement
Unfortunately after making coins for nearly 10 years, it seems over the last year or two the interest in geocoins has dropped quite a lot, and I've struggled to sell my new designs (even though there seemed to be a lot of initial interest in them). I've also seen more and more people selling off their collections, including many of my regular customers. So as a result I think I am going to have to close down my Geocoin Store, as it costs more to run than I make.
I am having a final sale on this shop to try and clear my remaining stock, before probably removing them all completely before the end of the year. Up till then I'll slowly add and transition this store over to focus more on my photographic prints, as well as some travel related products. After that, any remaining coins can either be bought directly through me on my Facebook page 'CW88's Geocoins' or will be listed weekly on ebay.

Some small remints may possibly be available in the future of certain designs. Or if I come up with any new designs that people like, I might do a limited run, with a pre-sale to guarantee they will sell. But for now this will be the last chance to get your hands on my last remaining coins easily.
But a huge thank you to everyone that has supported me and bought coins over the years. As a designer/artist, it was really fun designing and producing an idea into a physical product, that people seemed to love and collect complete sets of.

If you want to continue supporting my work, please check out my newest products at the bottom of the home page - where I am adding photo prints, canvas prints, premium framed prints, as well as a few other products all featuring my photography (more will be added over time). I will post more updates on my 'Christopher Waddell Photography'  Facebook Page if you are interested in following that.
Again a huge thank you to all my customers - and I'll post updates on when this shop will relaunch only selling my photography products, as well as the final coin sales and when they'll be removed from this store soon.
---